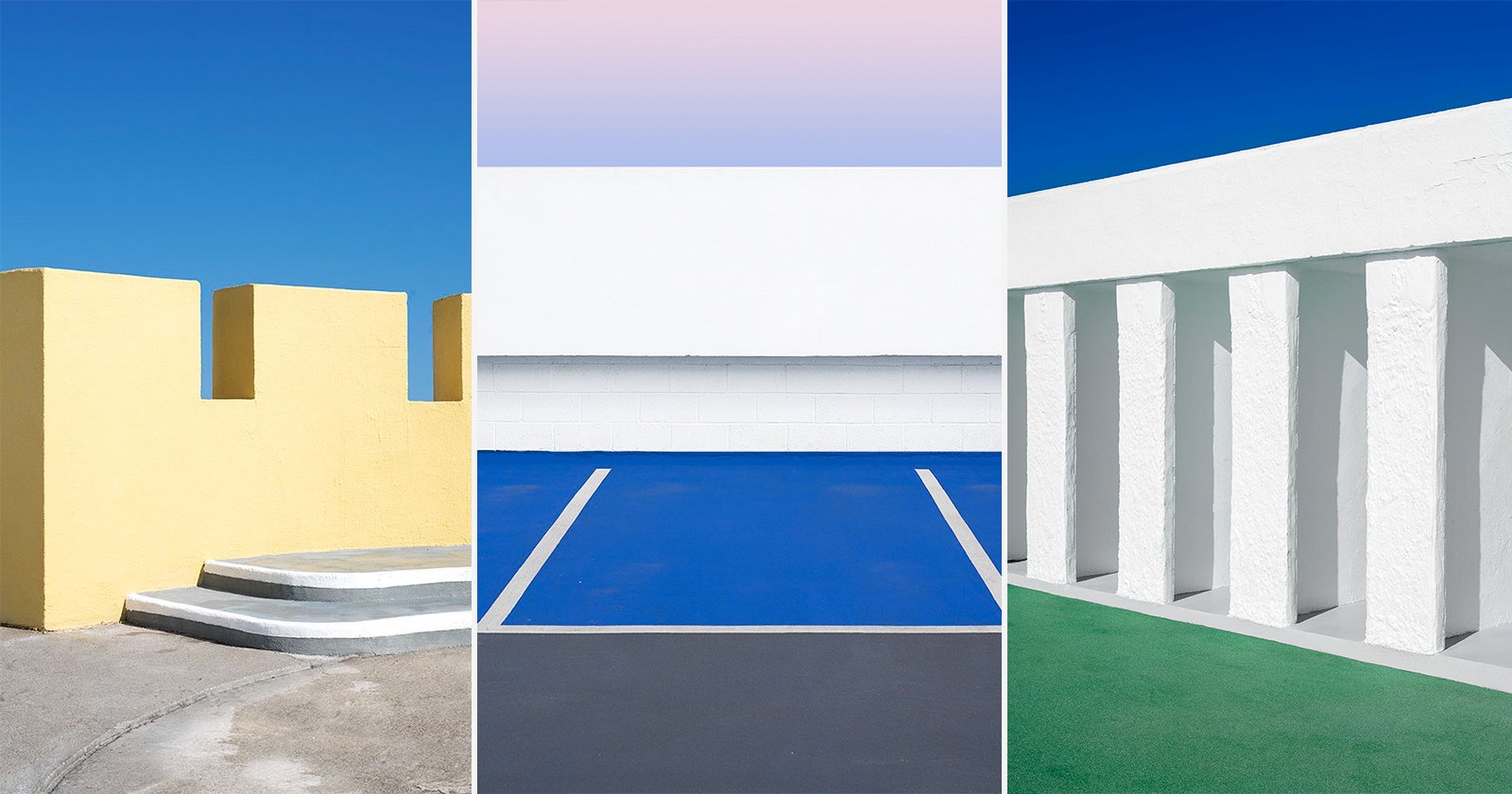 A hyperrealist photographer turns the mundane into abstract art
Combining hyper-realistic photography with fragments of mundane and ordinary places, photographer Connor Daly has created unique images that blend the real and the imagined.
The style of hyperrealism in photography brings out the intense colors, contrast, and sharpness of a scene as opposed to what is visible to the naked eye. This type of photography largely characterizes what Daly, who is based in London, UK, produces while capturing the simplicity of his surroundings.
Capturing the abstract fragments of mundane environments
Daly dabbled in a mix of mediums, including sculpture, drawing, painting, and digital and film photography. It wasn't until he came across a book called "Helmand" by photographer Robert Wilson that his love and interest in photography was affirmed.
"Interestingly, through a chance encounter, I ended up helping Robert six years after I found his book," Daly says. PetaPixel. "Robert sent me a signed copy a few years ago, which I have in my studio. I've worked for a number of photographers over the years, many of whom have left a lasting impression on me. I think that it is important to find inspiration in your mentors, as well as in your research and studies.
Daly's work focuses on what is generally considered mundane. Her photos are abstract and seemingly simple at first glance, but reveal careful geometric considerations, blurring the line between documentary photography and polished design.
"My work aims to transcend the limitations of photography and explore something deeper," he explains. "My photos say more about me than the places they represent."
Daly's work is also inspired by personal experiences, such as his "Schwarzschild Radius" and "Peripheries" series he created in response to a cancer diagnosis nearly a year ago. He says the images capture the anxiety and uncertainty that followed.
"While 'Spatial Visions' and 'Courts' explore my interest in how images of mundane and ordinary places can suggest deeper meaning beyond what is immediately apparent," he says.
Reliable equipment for all conditions
To produce his photographs, Daly uses the Nikon D810 as his primary camera which he says is fast, efficient and reliable in a variety of shooting conditions. Its base lens set consists of Sigma Art 35mm f/1.4, 50mm f/1.4, and 85mm f/1.4. Occasionally he also uses the Nikon 45mm f/2.8 tilt-shift lens to capture structures or buildings.
Some shots require long exposure work for which he uses his Benro tripod and Benro B2 ball head, which he finds has smooth movement that is easier to use than gear heads. For precise indoor photography, Daly replaces the ball head with a dual macro rail system for precise control of axis movements.
This year Daly says he is continuing to work on his 'Phantasmagoria' project where he photographs theaters and party halls across the UK, and hopes to travel to Los Angeles for a new project currently underway.
More of Daly's work can be found on his website.
---
Picture credits: Photos by Connor Daly.