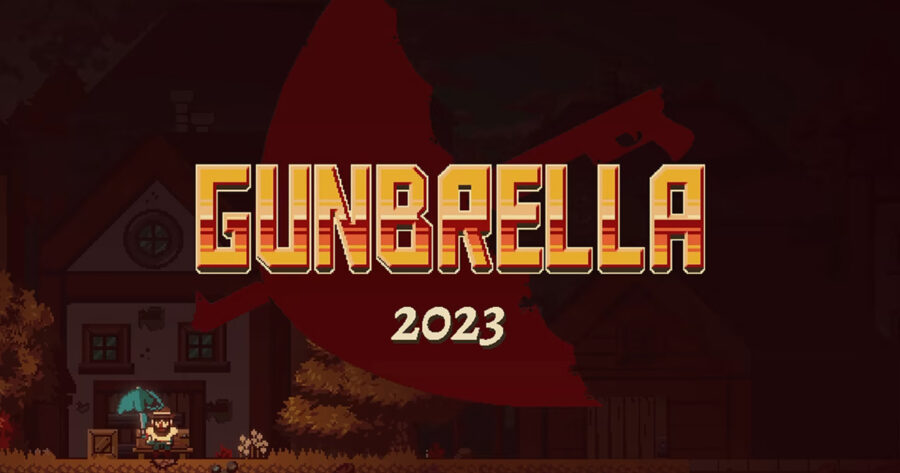 An indie developer looks around the room for a household item to turn into a gun
PORTLAND — Inspired by the next Devolver Digital and Doinksoft game Gunbrella, an indie developer reportedly peeks into his bedroom to find his own object to turn into a gun for a pixel-art video game.
"Once I saw the trailer for the new Devolver game Gunbrella, I was like, whoa. Could it be a gender? How can I turn something into a gun that isn't? It was then that I had the idea of cannon lamp," explained solo developer Kit Delaney. "I was so sick of playing boring, cliched concepts like a shovel being a sword, so it's nice to be working on something as original as a lamp being a gun. And the ideas really do write themselves. There's probably a lightbulb mechanic or something that will be prominent in all trailers. i'm excited for cannon lamp deep and philosophical premise of 'What if a lamp was a gun?' and I think players will like it too. Thank you, Devolver, for opening up the genre to developers like me!"
A Doinksoft representative commented on Delaney's use of Gunbrella to create their own unique game.
"It's weird to see someone doing the exact same game as us with a different household item, but I guess I can't blame him. We also searched the room for an item to turn into a gun. We just did it first," Doinksoft said. "That being said, I think Gunbrella and cannon lamp will ultimately be very different because they are different objects. Personally, I've always felt an incredible sense of rage and violence while holding an umbrella, and I never knew why until we started working on our game. Because in Gunbrella, of course you're holding a boring old umbrella. But it is also a firearm. As for cannon lamp…well, I've never held a lamp, I don't think. That's all I have to say about it.
As of press time, Delaney is reportedly kicking himself for not choosing something more gun-like for his game, like a mop or one of those tube movie posters.
This article is sponsored by Devolver Digital. It's true: all your worst fears about paying for video game reviews are accurate. The world is collapsing around you. There's no more hope for the video game journalism industry… except… is it a light? Yes yes! You can wash away your fears and misery by blasting bad guys with household items in the badass world of Gunbrella! Have fun, players!