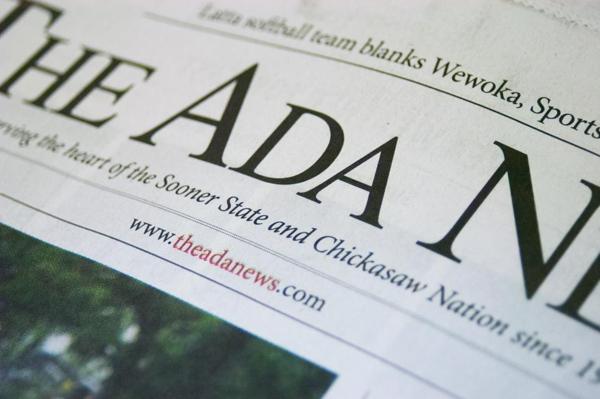 Let's go ahead with the logo solution | Editorials
Concerns have arisen over the McAlester buffalo logo after a college sent a cease and desist letter saying it was copyrighted and school members discussed options travel to virtually every monthly meeting since December.
Let's be clear again about what this means.
The McAlester Public Schools mascot will remain the bison. This has never been questioned since this issue arose.
A mascot is according to Merriam-Webster's definition "a person, animal, or object adopted by a group as a symbolic figure specially to bring them good luck."
Merriam-Webster defines a logo as "a symbol of identification".
McAlester schools have long adorned a buffalo as a mascot for extracurricular activities and on apparel, much like colleges, professional teams, and many others do with their own mascots.
But the logo – the identifying symbol or mark of a buffalo that people identify with McAlester Schools – and other branding elements have changed several times over the years.
The district changed the design of its buffalo logo, the "M" logo, some fonts and more branding elements.
Officials said the most consistent logo in the district for about 20 years is the "MB" – which is used primarily for McAlester baseball teams and was purchased from the Milwaukee Brewers for a one-time fee. McAlester High School students voted for the district bison logo in the 1990s.
McAlester Schools used a logo with a side profile of a buffalo head for years before adding an upright buffalo head logo a few years ago.
Oklahoma Baptist University sent McAlester School officials an email in 2021 stating that the district was using a copyrighted logo, referencing McAlester's relatively new frontal buffalo logo.
McAlester began phasing out the buffalo logo similar to OBU's charging buffalo and discussed a branding campaign.
School board members continue to reiterate that they want to keep the buffalo mascot and the black and gold color scheme – but have been cautious about advancing other logos submitted for consideration.
And rightly so, because it could all end at square one if they decide on a new logo which could also lead to lawsuits against the district.
We commend the school board members for working to resolve the logo issues and hope a resolution is on the horizon.
Voters in our unscientific poll said they wanted to keep the current logo – the side profile of a buffalo.
A poll asked if readers wanted the district to pursue a rebrand. On Monday, about 70% of voters in our poll said they wanted to keep the old logo. But 12.5% ​​voted they wanted a new buffalo logo, and about 18% voted they wanted to add another buffalo logo.
• McAlester News-Capital