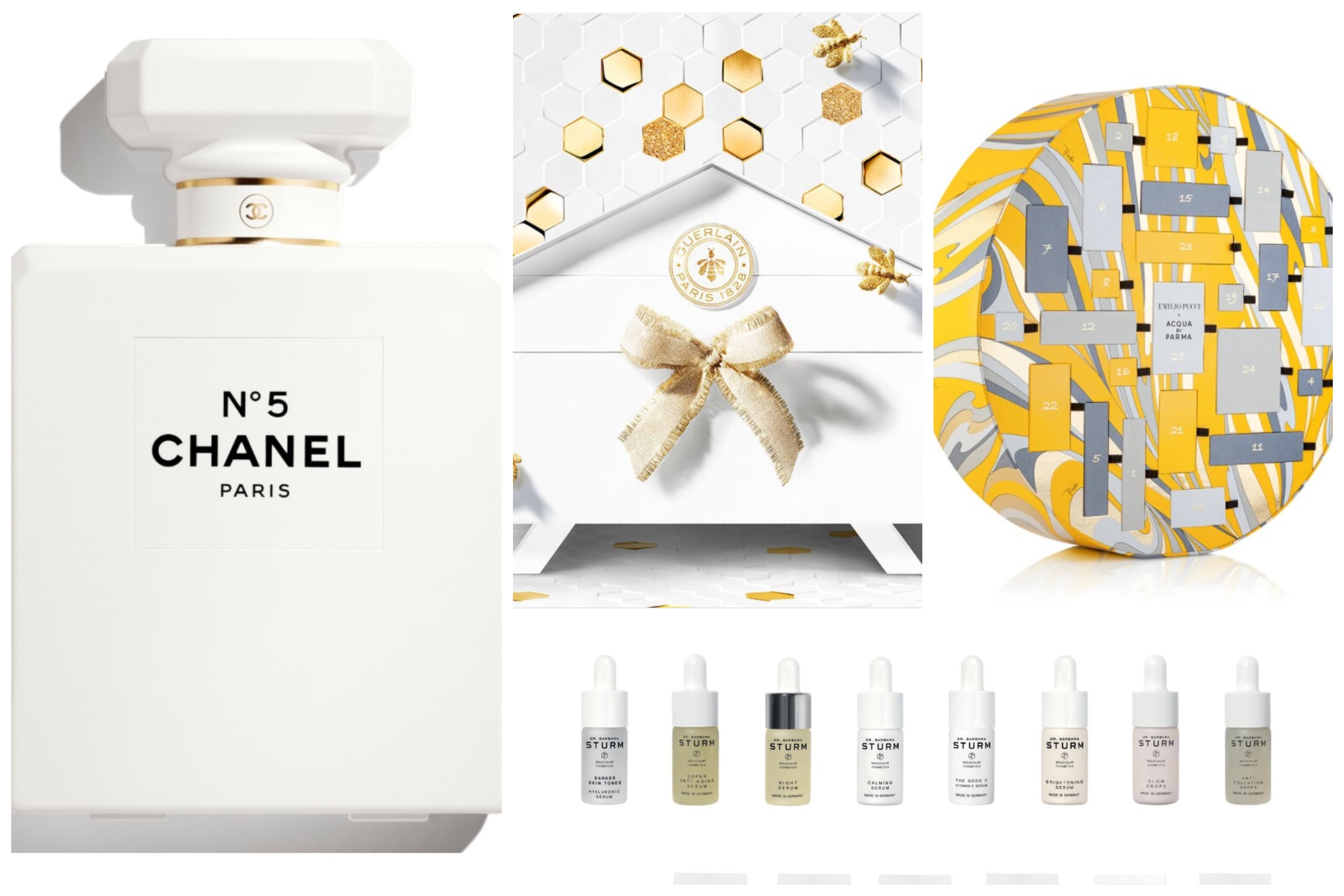 The most expensive Advent calendars of 2021: from Chanel to Guerlain
Give your annual Christmas countdown a luxurious upgrade with these lush calendars full of extravagant surprises, from perfumes and other beauty products to jewelry.
Here we have put together some of the most expensive Advent calendars to make you happy as Christmas approaches.
Chanel
The luxury French fashion house is offering an "unpublished calendar" to celebrate the 100 years of its signature Chanel N ° 5 perfume. The "collector's item" calendar, shaped in the silhouette of the perfume bottle N ° 5, is accompanied by 27 mini-surprises in boxes numbered from 5 to 31.
Products on offer include Eau de Parfum Spray No.5 (0.05 fl. Oz), Water On Hand Cream No.5 (1.7 fl. Oz, actual size), a black pouch and white with the N ° 5 logo design, a Rouge Allure Velvet lipstick in 58 Rouge Vie and a Le Vernis nail polish in 528 Rouge Puissant.
Available for $ 825.
The calendar was sold out online at the time of reporting, but it is also available in "CHANEL Fragrance & Beauty and some fashion boutiques," according to the Chanel website.
Guerlain
The very first advent calendar of the French cosmetics brand includes 25 items, including several scents from its L'Art & La Matière line of perfumes, an Abeille Royale day and night cream, a lipstick, all of it. as well as scented soap and scented travel candles. .
Available for $ 700.
Buy the Guerlain advent calendar here.
Acqua Di Parma
This limited edition calendar from the Italian perfume brand showcases some of its most popular products, such as some of its iconic fragrances including Oud and Yuzu Eau de Parfum, as well as Sandalo and Quercia perfumes and colognes.
The bright yellow patterned circular calendar also includes scented body lotions, hand creams, shower gels, soap, and bath salts.
Available for $ 600.
Buy the Acqua Di Parma Advent Calendar from Nordstrom here.
Dr Barbara Sturm
Sample some of the most beloved products in the luxury skincare line with its Advent Calendar. Some of the items on offer, which are available in a mix of deluxe and miniature sizes, include hyaluronic and vitamin C serums, anti-aging hand and body creams, clarifying masks and tonics.
Available for $ 495.
Buy the Dr. Barbara Sturm Advent Calendar here.
Missoma
The favorite luxury jewelry brand of several celebrities, from Meghan Markle and Margot Robbie to Gigi Hadid and others, offers a limited edition 12-day calendar.
Showcasing various accessories in 18k yellow gold and sterling silver, some of the items featured include bracelets, pearl earrings, brass plated necklace and hair clip, anklet and choker necklace .
Valued at $ 470 but available for $ 230 at Selfridges.
Buy the Missoma Advent Calendar from Selfridges here.
Apotheke
The luxury fragrance brand offers a host of its best-selling fragrances, candle accessories and more in its 25-day advent calendar.
Scents on offer range from Hinoki Lavender and Magnolia Bouquet to Sandalwood Rock Rose, while body products include soap, lotion, shampoo, conditioner, and bath salts. Valued at $ 185 but available for $ 138.75.
Buy the Apotheke Advent Calendar here.
Newsweek may earn a commission from the links on this page, but we only recommend products that we support. We participate in various affiliate marketing programs which means that we may receive commissions on products chosen by the editorial staff and purchased through our links to retailer sites.