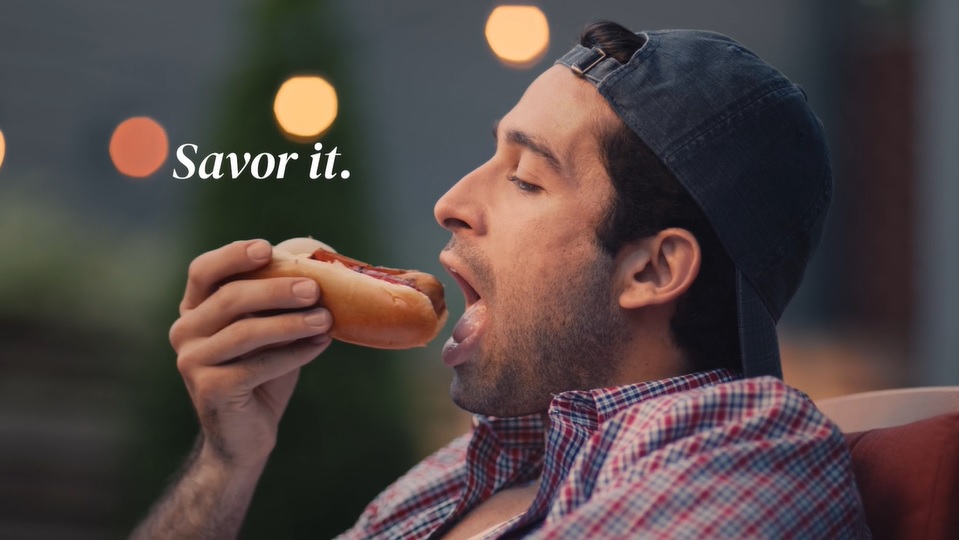 The Pitch: advertising and marketing news from 10/26/21
Elevation created an advertising campaign for Carando, a national brand of Italian meat from Smithfield Foods. Using the slogan "Life is delicious. Savor it, "the campaign highlights the opportunities showcased by the brand's products and includes five broadcast and streaming video spots, as well as digital radio, digital signage, and paid and organic social elements. The agency has also created a new graphics platform for Carando that carries out all marketing efforts at points of sale and customers.
Digital Workshop was hired by Commune house to manage pay-per-click search and social media advertising campaigns for its restaurants in Richmond, Charlottesville and Chattanooga, Tennessee.
Workshop added paid search and conversion rate optimization to its services for industrial manufacturers Super radiator coils. He was hired by College school to build an admissions-focused Facebook advertising strategy. Local software company Covintus hired the agency to create paid LinkedIn ads promoting a virtual technology accelerator.
Parkwood Creative work with Sports supporters to produce this year's Anthem Corporate Run recap show. The video revealed the winners in different categories and included highlights from the event and the post-race office party. Parkwood filmed the highlights of the event during the race and handled the audio editing and mixing, and the staff at Sports Backers shot the segment intros and created the graphics and script.
Familiar Creatures published a new ad for Crunchy fitness and working on two more. This spot, titled "Leave Your Worries Behind", was directed by Craig Brownrigg.
Romeo Company created a sister agency, Search anywhere, focused on technology and qualitative research, including focus groups and consumer interviews. Where Romeo previously worked for other research companies, the new agency has built its own technology platform and can conduct its own research projects.
Hailey Sault was retained by InHouseDoctors, an Illinois-based medical group. The work includes developing a business-to-business marketing strategy for the group's COVID-19 prevention, detection and response services for businesses returning to the office and hosting in-person events and meetings.
Overcoast Music + Sound worked on spots for Google Store, Spotify, Ford and NBA.
Dotted line created a social media campaign to Scoop. Showcasing the flavor associations of the local ice cream brand, the campaign combines cartoon characters and scenes with photographs taken by the agency. Dotted Line has also posted several social media posts to Richmond Pediatric Associateshighlighting the different phases of children's education.
Dotted Line has hired several Jean DiJulio as head decorator. The VCU graduate was previously at Need Supply Co. and works on the agency's Worksite Labs account.
John battiston was hired as a content writer. He previously worked for the Loudon-Times Mirror and creates blog and social content for Continental Underwriters and Worksite Labs.
Johnny utterback was hired as artistic director. He previously worked at Franklin Street and Allianz Partners.
Ailyn kelly was hired as a senior account manager. She was previously at The Martin Agency in a communications and public relations role.
Studio Orange Rouge selected RichWine, a local online wine retailer, to receive a free logo as part of the agency's annual People Inspiring People Start-Up awards program.
PRSA Richmond presented this year's Virginia Public Relations Awards. The awards were presented to 102 recipients in more than 35 categories, with nominations judged by the Georgia Section of PRSA.
Best of Show in the Commonwealth Awards Division went to Padilla for his campaign for Produce for Better Health Foundation, a Missouri-based nonprofit. Best in show in the Capital Awards division went to Good Help Mercy Health for local and regional media relations aimed at connecting families and patients struggling with COVID-19.
Nathalie Smith, Senior Vice President at Padilla, received the 2021 Richmond Chapter Thomas Jefferson Award for Excellence in Public Relations. The Rising Star Award was presented to Hannah robinson, an account manager at The Hodges partnership.