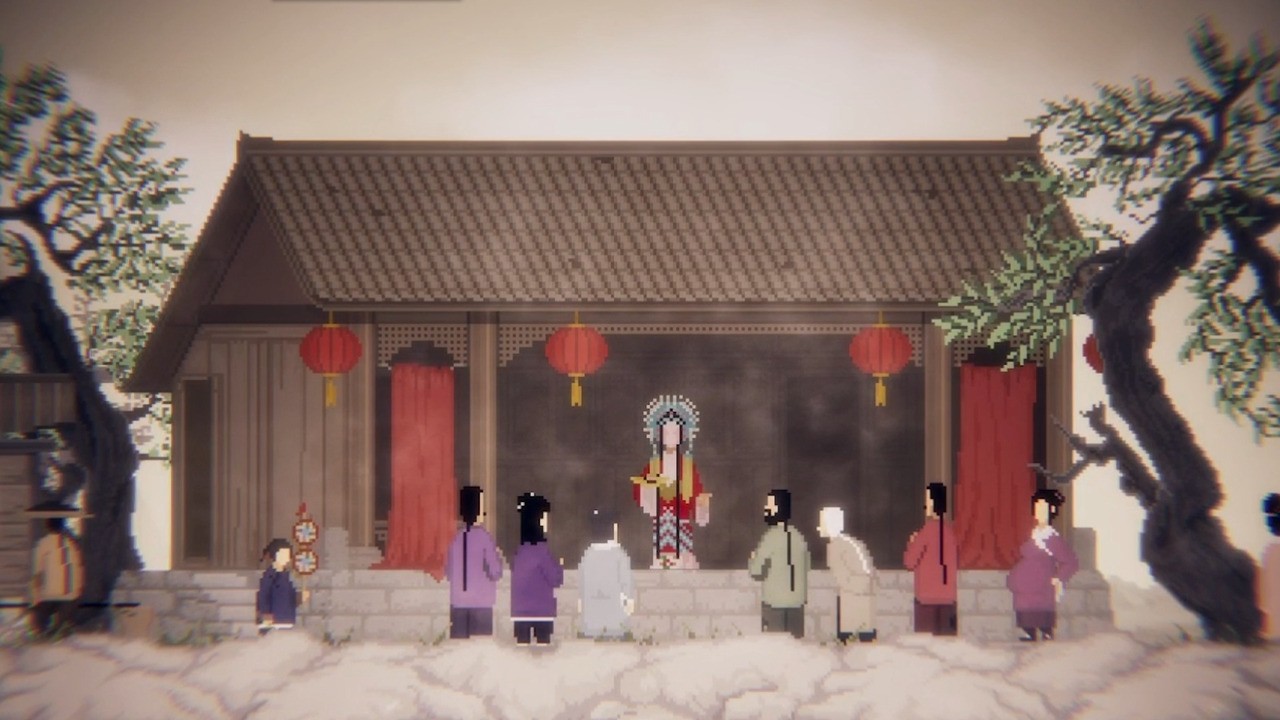 The rewinder will bring mystery and Chinese mythology to rock this year
Another title from the recent summer game festivities has been confirmed for Switch, with developer Misty Mountain Studio bringing The Rewinder to the system in the fourth quarter of this year – that is, shortly after its release on Steam.
A demo of the game is on Steam and was part of Steam Next Fest, gaining very positive insights in the process. It's a pretty cool art style title that mixes puzzle solving with aspects of Chinese mythology; an official description of the game is below.
The Rewinder is an adventure puzzle game based on Chinese mythology. You play as Qi Yun, the last known Rewinder, who can communicate with spirits and explore the memories of others to alter the past. Charged by underworld guards, Qi Yun set out to investigate a mysterious case of disappearances and deaths in a small village.
– Superb pixel art: mimics the aesthetic of the style and color schemes of Chinese ink paintings, while depicting a fantastic world of spirits and monsters.
– Inspired by the rich world of Chinese mythology: Players will encounter mythical characters such as Spirit Guardians, Ox-Head and Horse-Head Guardians of the Afterlife, and Tudi Gong (Guardian of the Earth).
– Unique gameplay: Besides the classic point-and-click elements, The Rewinder also features original puzzle design mechanics: by using the "senses" collected in the game's "world of memory", players can change the "intentions" of the NPCs. and thus change history – by altering the present in the process.
– A story of "overpowered detective": travel through different timelines, gather clues, unravel a mystery and save the village.
We think this looks pretty promising, so we'll be keeping an eye out for specific details of the release later in the year. Let us know what you think in the comments.